12 yoga weekend modules
Within 1 school year, there are 12 yoga weekend modules of 17 contact hours with approximately 5 hours of self-study. Apart from this, you are also expected to practice yoga almost daily.
If you successfully complete the yoga teacher training, you can register as a yoga teacher at Yoga Alliance.
Language: I have groups in Dutch and in case you want to follow the course in English, please let me know; when there are enough participants, I will also start an English group again.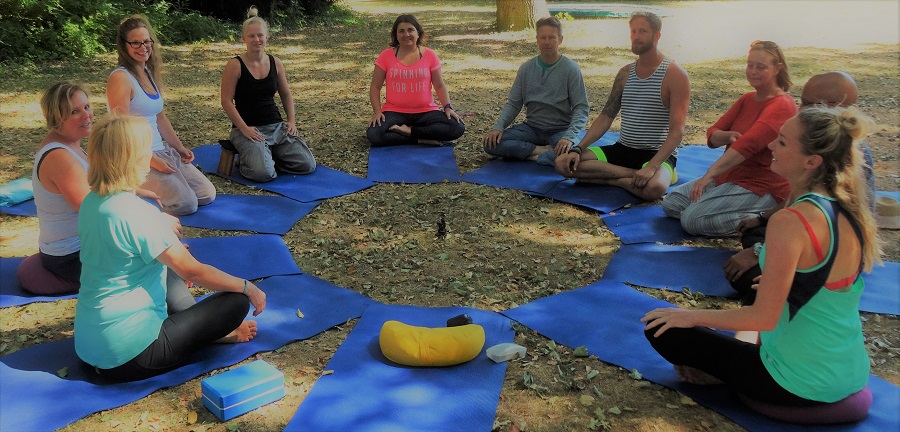 The advantage of training at weekends is that the time between weekends gives you more time to familiarize yourself with the material and to practice and deepen it yourself. Of course, you need the discipline to do this.
In the weekends you practice everything as a student and also as a yoga teacher for your fellow students. During all weekends there is attention for yoga poses and meditations. The 12 modules are:
Introduction to yoga, asana & being a yoga teacher
The tantric origin of hatha yoga
Anatomy of the human body
Anatomy of thoughts
Inclinations of the ego & the Divine Self
Chakras & yoga nidra
A glimpse of tantric scriptures and meditations
Bandhas, mantras, mudras & pranayama
Purification of the mind – brahma viharas (loving-kindness, compassion, co-joy, equanimity)
Purification of the mind – nama & niyamas implemented
Being a yoga teacher – implementing all theory and practices
Being a yoga teacher – a variety of yoga classes & exams
Want to know more?
I can meet with you online via zoom. Please e-mail me if you have questions and want to meet up.
Location: Wageningen
The teacher-training-weekends are given in a beautiful and spacious yoga studio that is located in yoga centre Suniya, in Wageningen. Wageningen is near Ede, Arnhem, and Nijmegen, and the train station Ede-Wageningen is less than half an hour by train from Utrecht. The yoga studio is around 15-minute walk from the bus station in Wageningen. With good weather, we can practice yoga outside on the space before the building. Parking is free (info March '20). There is no sleeping accommodation at the yoga studio, but you can easily arrange a B&B yourself for Saturday evening. Then you can make it as cheap or luxurious as you want.
Daily Schedule
Most Saturdays and Sundays, we work between 08:30 and 18:00. On 3 Sundays, we will work as of 10 o clock (also till 18:00).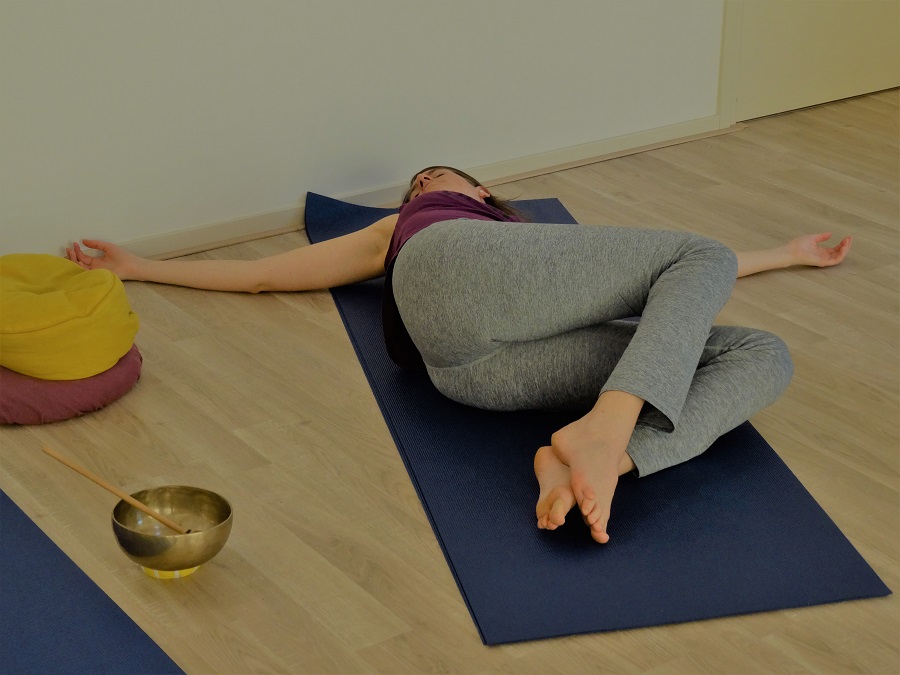 Prices
course fee without accommodation: € 1999 (pay in 1 time), € 2060 (pay in 2 times). In case you want a refund when you cancel before or during the training, you pay 15% extra.
It is best, if needed, to arrange accommodation yourself, look below for tips.
Food is not included: you can bring your own lunch.
Have you already completed a yoga teacher training? Then you can also follow one or some weekends, for € 199 per weekend (excl. VAT).
Interested?
Send me an e-mail and we can get into contact.