Description
2 Mindful Christmas Retreats of which one in silence
20-24 December 20 – 24: 'The Light Within'. December 24 – 28: 'Qualities of the Heart' (silence retreat) &
A deepening Christmas retreat with yoga and meditations before of during Christmas. In this special period in which the Light is more tangeable and the heart more open by nature, it is lovely to still the mind and deepen the contact with you Self. So that you strengthen the Light within yourself and increase the qualities of your heart.
Enjoy the beautiful programme, the deepening, the delicious vegetarian meals (organic where possible) and the gorgeous location and surroundings
Christmas Retreat Programme
Like the location, the times of the programme are the same for both retreats.
The first Christmas Retreat, 'The Light within' starts December 20 at 16 o clock and lasts until 12 o clock on December 24. The second Christmas retreat, 'Qualities of the Heart' starts December 24 at 16 o clock and lasts until 12 o clock on December 28.
√ Everyone does 45 minutes of karma yoga every day (= help with cleaning, in meditation state of being)
√ During the 'the Light within' retreat, the evenings after the evening program until the mornings after breakfast are in silence. There might be more silence periods depending on the group. 'The qualities of the heart' retreat is in silence after the introduction. Every day there is mantra singing and space for a short round to say or ask something. If you need something, you can always writing a note.
Daily Schedule
Day 1 (December 20 or 24): 16:00 – 17:00 arrival, at 17:00 introduction, then dinner and relax yoga at 20 o clock.
Daily schedule: day 2, 3 en 4

At 8 o'clock in the morning we sing mantras for half an hour (also in the silence retreat). Then at a quarter to nine there is breakfast and we do hatha yoga from half past ten to twelve. Lunchtime is at half past twelve and most tasks of karma yoga (helping to clean or help in the kitchen, in meditation) are after lunch, between a quarter past one and two o'clock.
Then it's time to rest or meditate in silence or take a nice walk and between half past three and five we do varied meditations around 'the Light within' or 'the Heart qualities'. Around six o'clock there is dinner and at eight o'clock it is time for relax yoga, breathing exercises and yoga nidra or sound healing. We close the programme of the day at half past nine, so that everyone can get enough sleep.
day 5 (24 of 28 december)
The day starts as usual at 8 o'clock with a half hour of mantra singing. December 28 this is also the end of silence. There is breakfast at a quarter to nine and then it's time to pack your things and we all do the final cleaning between ten and a quarter to eleven. Between a quarter to eleven and twelve we make a nice end to this special retreat.
The program is in English if not all participants speak Dutch. If necessary for a Dutch participant, I will also translate into Dutch.
December 20 – 24: The Light Within
India Arie has put it nicely with her song "I am Light". In essence you are Light. A radiant light, a pure Spark of Light; the life energy itself.
Essence versus daily life
We are often so preoccupied with all daily things, performance and everything that 'needs to be done' that we take little or no time to keep in touch with our Light. We often identify with everything but our essence. With our body, our role (s) in society and the status that it gives, with our relationships or even with our possessions …
Noise between the Light and your 'I'
This gives a lot of noise between the Light and our 'me'. We see the light less and less clearly and if we have little contact with our Light, we feel more alone. The result is always suffering (when we lose something or when things don't go the way we wanted). Then there is sadness, loneliness or anger and the way back to Light and love sometimes seems to be a long way off.
The light has never been extinguished
Yet your Light has never been extinguished, no matter how dark it appears in you. Your essence is Light. In this retreat we look at our identifications and especially our core; the Light in ourselves.
In these days in which also the change from dark to light takes place in nature, we strengthen the connection with the light in us and with that also our connection with and appreciation for Life, the oneness and the loving presence that is always around us.
December 24 – 28: the Qualities of the Heart, silence retreat
The second retreat, "qualities of the heart," is in silence. This allows us to delve deeper into the qualities of the heart. There are 4 qualities of the heart: loving kindness, compassion, co-joy and equanimity. These qualities are mentioned in different movements (Buddhism, Shaivism and Jainism) and it is wonderful to take a closer look to them in this Christmas retreat.
Loving kindness lays the foundation for compassion and also for co-joy. All three qualities lead to more equanimity and at the same time equanimity supports the first three qualities of the heart.
In this retreat we experience and strengthen all four qualities through beautiful meditations, being mindful and deepening in silence. The hatha yoga will help integrating in a physical way. Christmas is pre-eminently the time to live with and in your heart. We will fully experience this and you will go home with a clean, beautiful and pure contact with your heart and its qualities.
For more information about the qualities of the heart, brahma vihara, lees de blogs hierover.
Participants say: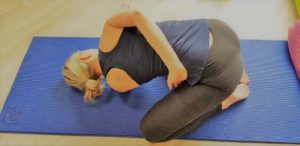 -"So much has happened … I go home much lighter, filled with inspiration'. What a beautiful depth. A very, very big thank you for your care, your presence and your fine energy. You will certainly see me again".
– "This retreat is suitable for both pure relaxation and an inner search. Marloes is very adaptive and can design and adapt the program to everyone's needs. Wise woman!'
And also …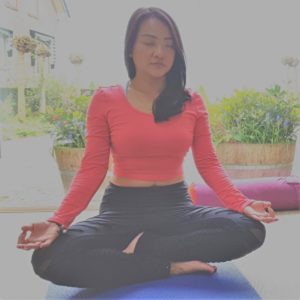 These Christmas retreats give you peace, depth, a new contact with your life energy & a deeper contact with yourself. The program is led by Marloes van der Kamp. These retreats are ideal for no (or very limited) contact with the outside world; digitally, by telephone or otherwise. In order to have the full time and space for yourself and your process.
An opening is created in this mindful Being, through which transformation can occur naturally. No rush or pressure, you can assume that your process unfolds well and at the right pace … So that you stay present with yourself and experience again that life is essentially good. That your life energy will flow again / more.
Diet?
We cannot work with all diets. We eat tasty, healthy, vegetarian and as much as possible organic.
Do you have a diet? Please, ask us first if we can work with that.
Want to lengthen your retreat?
You could book both Christmas retreats, or subsequently book the New-Year retreat of December 28 – January 1.