Of course, the training will be safe, according to Corona-precautions
Acknowledged by Yoga Alliance
The 200-hour hatha yoga teacher training in the Netherlands is given in Wageningen (near Ede, Arnhem, and Nijmegen):
12 weekends in Wageningen (the Netherlands) + self-study. Next start: in Dutch: Sept. 11, 2021. In English: let me know that you want to start a group in English, and I will schedule one once there are a few people interested.

Become a yoga and meditation teacher
This yoga teacher training is acknowledged by Yoga Alliance. When you successfully complete the training, you can register at Yoga Alliance as a yoga teacher (200RYT). This way, you can take out insurance as a yoga teacher and work as a yoga and meditation teacher at home and abroad.
Yoga teacher training programme
In this yoga teacher training, you will learn a series of hatha yoga poses, various meditations, breathing and relaxation techniques that you can apply in a yoga class. You will also learn to adjust the postures to the people you teach and you will know the physical, emotional and spiritual aspects of the poses. All teacher skills are explained and practiced, as doing is the best way of learning.
Of course, you will practice presenting, adjusting and improving the poses as well as the structure of a yoga class.
In addition to this, you will immerse yourself in, and practice giving explanations of various aspects of yoga such as anatomy, tantric nondualistic philosophy, the working of thoughts and feelings, meditations, and other important elements that are essential in becoming a good yoga teacher.
Non-dualistic tradition
This yoga course is based on the tradition of non-dual Shaivism. That is the rich tantric tradition that formed the basis of hatha yoga. It uses daily life as an entrance for personal and spiritual development and has a diversity of beautiful meditations. It is a path of awakening that ultimately leads to liberation.
Awakening and liberation
Awakening is expanding your consciousness. It is characterized by a love of truth, which continues to deepen. An ever-growing love for the miracle of living and being aware.
In the process of awakening, you come deeper and deeper into contact with your essence. Your essence as "true Self" / "your Divine nature"; beyond your identification with your ego. Beyond your self-concepts and conditioning and free from the energies such as judgment, doubt, worry and clinging or aversion.
Liberation is the realization of your true Self, which ends all suffering.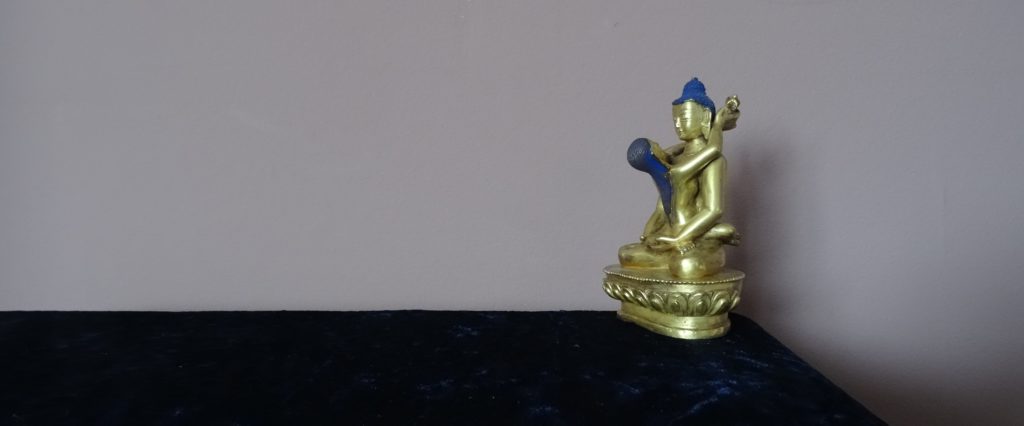 The phenomenal world and the Divine
Like many paths, tantric philosophy also distinguishes the Divine and the phenomenal world. The phenomenal world is everything we perceive; our daily look. In classical philosophy, such as Patanjali, the phenomenal world is seen as not real. That is why in this philosophy one is not so concerned with daily life.
The tantric philosophy is very different. It sees the phenomenal world as expressions of the Divine. Therefore, this philosophy invites you to investigate daily life, because everything in the phenomenal world can be your entrance to the Divine. You can, therefore, use everything in your daily life as an aid in the path of awakening. You can learn to see the Divine in everything. The starting point is therefore always what happens now. Exactly where you are now. Wherever you are.


Become a master of your thoughts
"To become a master of your thoughts" is a commonly heard goal of yoga. This means creating freedom in your mind. The result is that you can choose what thoughts you listen to and how you concentrate. For most people, this requires a lot of in-depth practice and meditation. In this yoga teacher training, you will take a major step in this.
Yoga poses, meditations and more…
Therefore, yoga is more than just poses. Certainly, the poses are important. That is why you will learn the physical, emotional and spiritual effects of the hatha yoga poses in this course. In this yoga teacher training, you do not strive for maximum performance, but for maximum health and body awareness. You adjust the postures to how it is good for your body. Of course, you will also learn how to make necessary adjustments for your students as a teacher.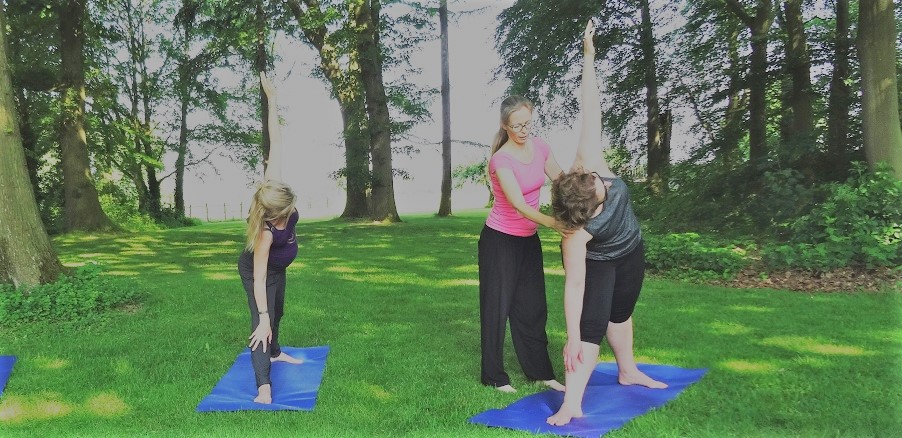 However, just doing the poses is not enough to achieve the more ambitious goal of yoga. Therefore, you will learn to work with your breath, focus, energy, mantras and various meditations in this course. In addition, you immerse yourself in various methods of self-examination for more freedom of thought.
Practicing teaching
In this yoga teacher training, your own practice and teaching go closely together. Nearly everything you learn, you also practice as a teacher for your fellow students. This way you build up teaching experience in a playful and natural way. This gives you a good basis to continue as a yoga teacher immediately after the training.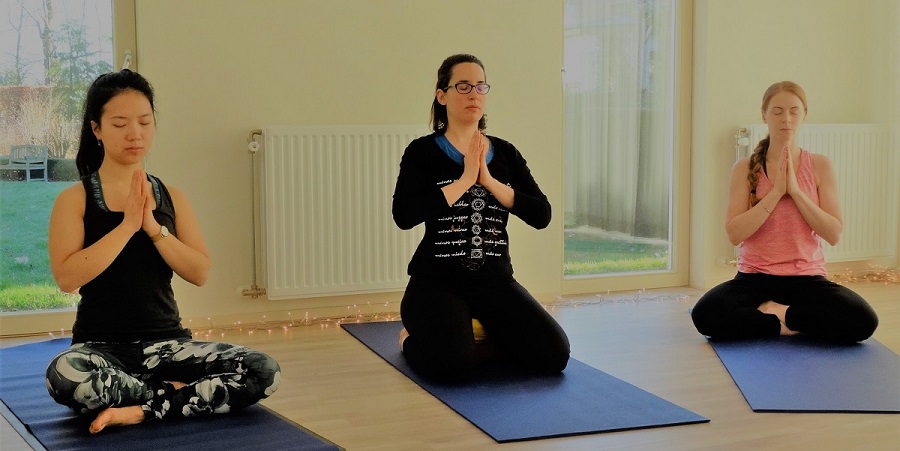 Read more about this yoga teacher training
Read more about for whom this yoga course is suitable and why you would do this yoga teacher training at Spark of Light Yoga. Furthermore, the teacher and all practical aspects such as the modules and daily schedule, and when, where and for what price you can follow this yoga course in the 12 weekends.