Description
Yoga Weekend 'Yoga Relax' – pure relaxation and deepening of your yoga practice.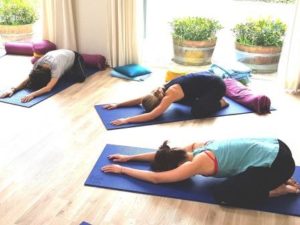 A yoga weekend that is specifically designed to relax deeply. You will stay at the beautiful 'Yogahouse' in Twello, with its splendid garden and nice environment for walking to a forest or the wetlands along the river landscape of the IJssel. Feel the relaxation of this place and experience the special meditative atmosphere in the yoga room and the garden. Enjoy the silence here.
Or chat with your fellow guests in the nicely decorated living room. Next to the programme, there is sufficient time to have a nice relaxing walk, take a nice little extra bit of sleep or relax in your own way.
This yoga weekend offers yoga lessons that from a challenge for advanced yogis and are also well doable for beginners. Everybody practises the yoga taking into account the (im)possibilities of his/her body. You will notice that by doing the exercises and poses, you become stronger and more flexible, but you do not need to be strong or flexible to start yoga or to join the weekend. Above all, it is about relaxing deeply this weekend: let go of all the stress and tension, further and further, until only pure relaxation remains…
Enjoy all the peace and the nourishing vegetarian and primarily delicious meals, with mostly organic food.
program:
Friday evening 20:00 getting to know each other and relax yoga
Saturday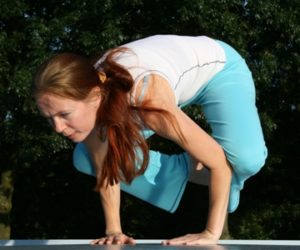 08:30 – 09:15 breakfast
10:30 – 12:00 Hatha yoga
12:30 -13:15 lunch
13:15 – 14:00 karma yoga (practical tasks in meditation; might be another time)
15:30 – 17:00 meditations
18:00 -18:45 diner
20:00 – 21:30 Yoga Relax
Sunday
08:30 – 09:15 breakfast
10:30 – 12:00 Hatha yoga
12:30 – 13:15 lunch
13:15 – 14:00 karma yoga
15:30 – 17:00 meditations
17:00 Have a nice trip back home/traveling further