Do you have back pain? There are some yoga poses for the back, that strengthen the spine and alleviates pain. If you practice regularly, there is a good chance that your back pain disappears. Of course, mind that the poses do not cause more back pain. In that case, start slowly and keep the poses for less time, or adapt the pose.
yoga pose for the back 1: utkatasana, chair pose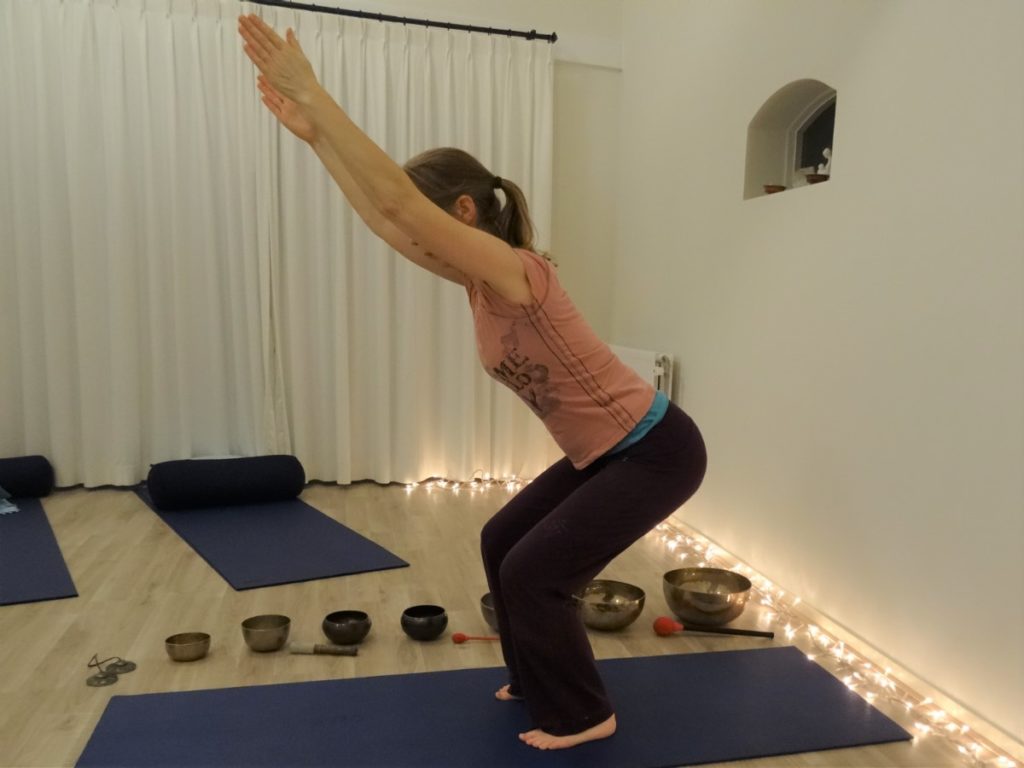 Stand in basic pose; knees unlocked, pelvic floor relaxed, back lengthened, shoulders relaxed towards the sides and your chin a bit in, so that your neck vertebras are in one line with the spine. Now bend in your ankles, knees and hips, and bring your arms up. Keep your shoulders broad and your spine lengthened.
yoga pose for the back 2: uttanasana – forward bend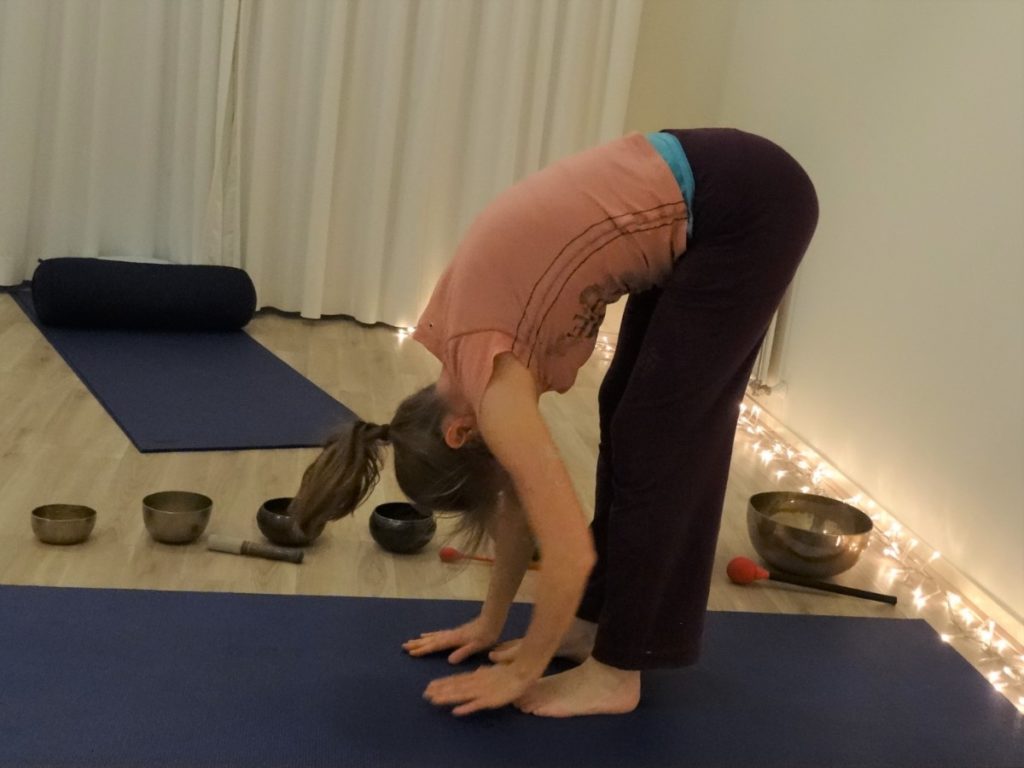 Then, nicely relax in a forward bend. From the chair pose, relax your arms and spine downwards, and straighten your legs.
yoga pose for the back 3: navasana, boat pose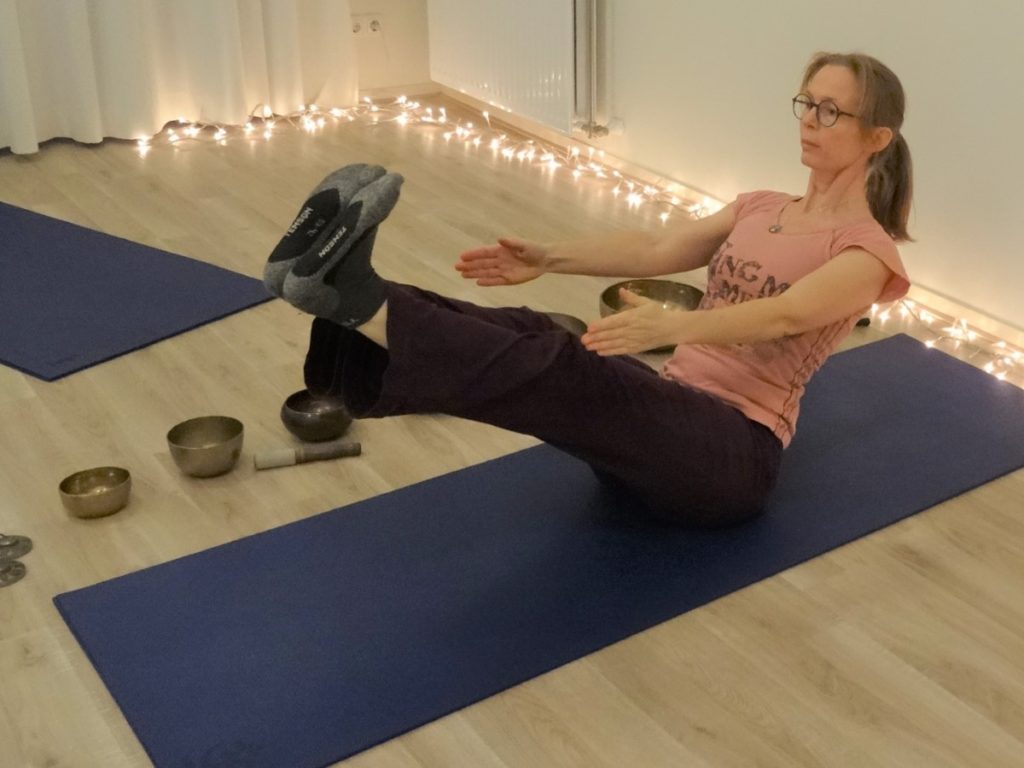 Bend your legs to a squating pose, and sit with your footsoles on the ground in front of you. Lean a bit backwards, bring your arms to the front on shouder height and straighten one or two legs. Make sure your lower back feels fine, if not; keep your feet on the ground or move one leg at a time upwards and downwards. , You can keep your lower legs parallel to the ground or straighten your legs all the way (without locking the knees).
yoga pose for the back 4: bhujangasana, cobra (strengthening variation)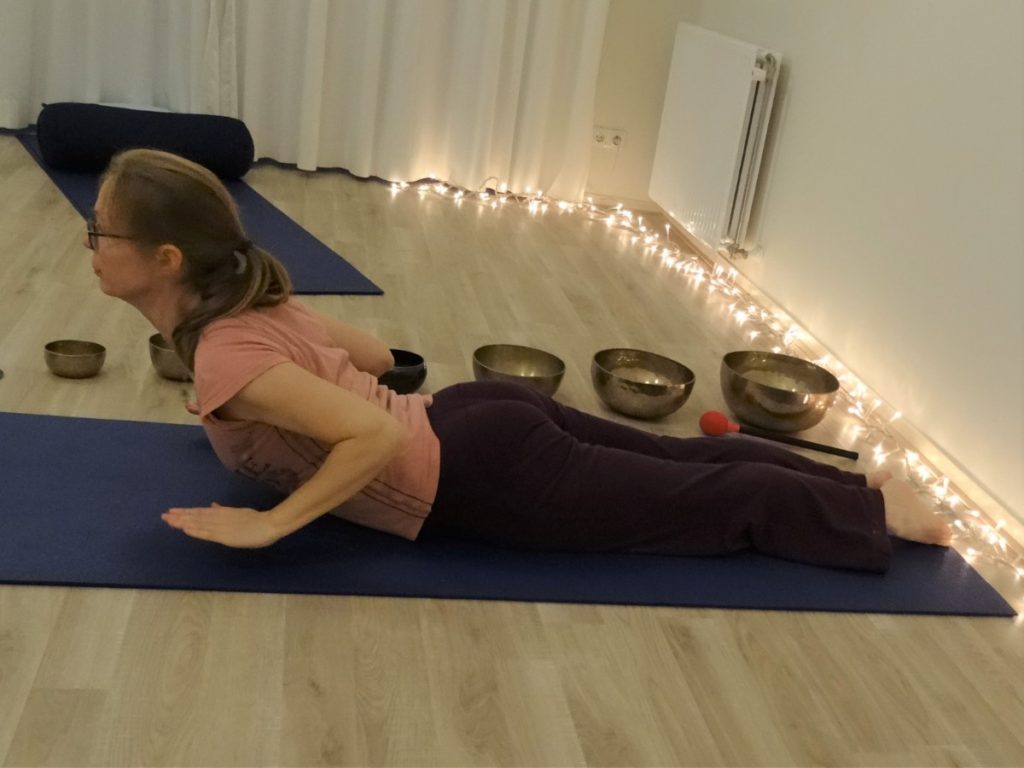 Turn on your belly, have your feet touching and on the ground, and your hands under your shoulders. Push your navel into the ground and come up with your shoulders. You can come a bit more up by using the upper belly muscles. Keep your hands above the ground and your feet on the ground. This pose strengthens the back.
yoga pose for the back 5: bhujangasana, cobra (stretching variation)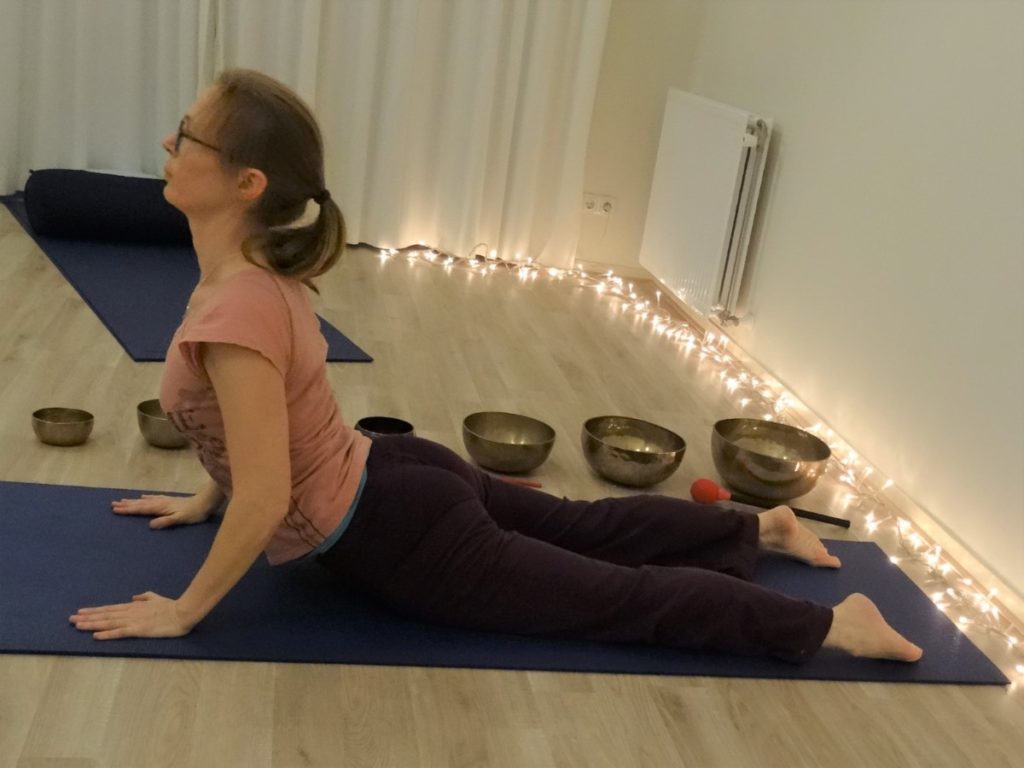 Bring your feet hip width apart, which creates more moving space in the lower back. Bring your hands next to your chest, and push yourself up; keeping your hips on the ground, your shoulders low and broad, and your neck lengthened.
yoga pose for the back 6: Balasana, child pose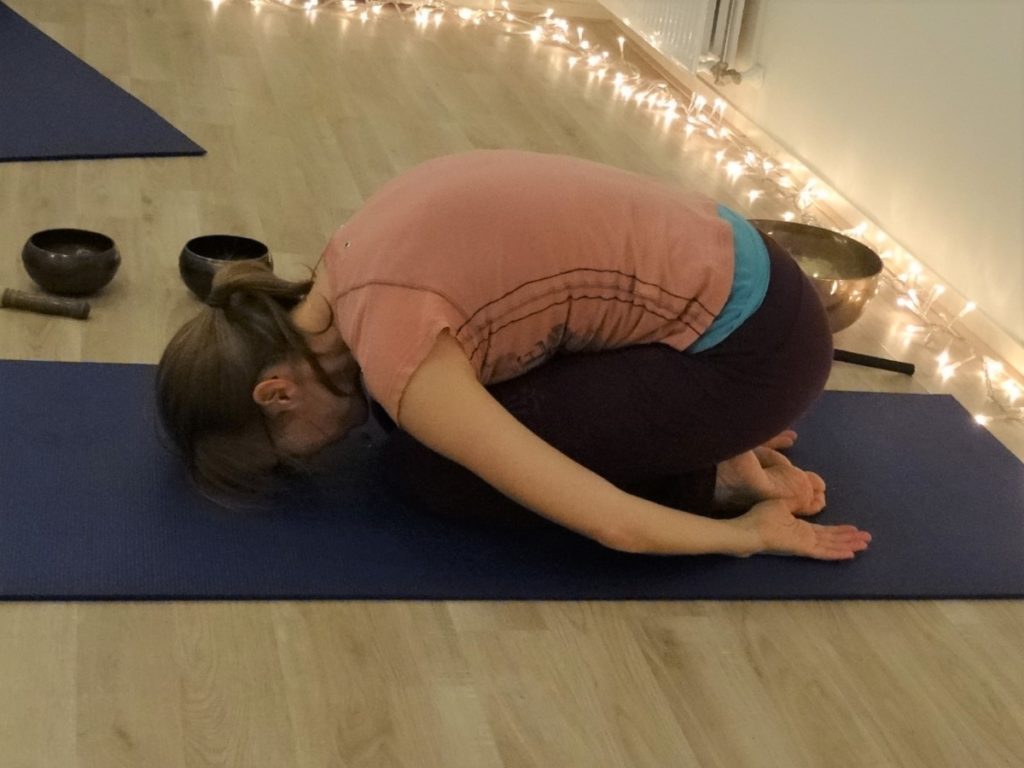 And now relax: bring your feet back together, come on your hands and knees (knees touching) and lower your bottom on your heels, forehead on the ground and your hands with the palms up, next to your feet. In case of high blood pressure, then do an alternative pose, e.g. a rounded back when you are on all fours, or sit cross-legged, back rounded, and head down.
Are you in for more yoga, for your back and your whole body?
Then join a retreat, in which we can also work on strengthening your back muscles. You are welcome at a yoga- en meditation weekend, one of the Christmas retreats or the retreat with New Years eve, or join one of the yoga holidays in summer.
Please let me know the effect this yoga series has for you.
I am curious whether this series of yoga poses helps you for your back. Please let me know below, leave a comment. I will be happy to read it!